ABOUT US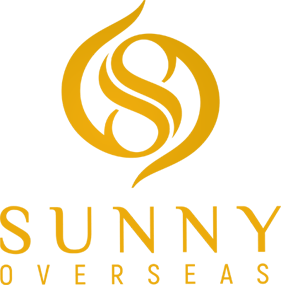 Sunny Overseas owned by Mr. Pathik Ahuja is a trusted brand in the furniture world. The business journey of this company started in the year 2000. The company fervently relishes its status of being the leading manufacturer and exporter of Classic Colonial furniture for hotels, restaurants, homes, cafes and bars. When it comes to furniture manufacturers and suppliers in India, Sunny Overseas is one of the premium names. With happy clients all over the country, we strive to bring to each household and commercial space, good quality furniture that combines comfort and luxury with a long-life and durability. We are known to meet all the specific requirements of our clients to the best of our ability and for delivering luxurious experiences on or before time. We have set our benchmark very high and each day we strive to beat it and set it higher.
Our team is powered by a number of hard-working designers, researchers and craftsmen who work tirelessly to bring to our customers happiness and improved quality of life. They are skilled and experienced professionals whose expertise shows in the meticulous quality of work and who pride themselves in designing and delivering unmatched luxurious experiences at unbelievable prices. We work closely with the times, research all latest trends and survey and understand markets in order to deliver to the best of our ability, designs that are contemporary yet timeless. Our expert and well-experienced team of professionals apply their best knowledge in creating quality furniture for various spaces, including home furniture, restaurant furniture, banquet furniture, garden and patio furniture, hotel furniture, cafe furniture, resort furniture and industry furniture.  
No priority we set for our designs makes us compromise on the quality and we are committed to provide nothing less than the best. We maintain high standards of quality at every step of the manufacturing and delivering process, and use optimum quality wood, fabrics, metals and leather in all our designs. With the perfect combination of traditional and contemporary, and with the optimum application of vernacular and innovative technologies, our mission is to provide the best quality products at the most affordable prices. We are always striving to take our organisation to the next possible level by making our deliveries faster, designs better, and customers happier than they've ever been.