ABOUT US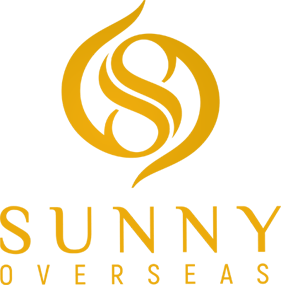 Sunny Overseas owned by Mr. Pathik Ahuja is a trusted brand in the furniture world. The business journey of this company starts at year 2000. The company fervently relishes its status of being the leading manufacturer and exporter of Classic Colonial furniture for hotels, restaurants, homes, cafe and bars. 

In today's competitive era, everyone has an ambition to be at the forefront, whether it is a common man or a businessman. If you are a hotel, restaurant, bar or a luxurious house owner, you always want to see your space well furnished with modern furnitures. To provide you an excellent range of furniture, our designing team is constantly engaged in R&D so that we can always keep you apart from the common crowd. We always give importance to the customers' budget and our brand value, that is why we try to give customers the best according to their budget.

Sunny Overseas endows with a sizable range of Wooden and Brass combination for Dining, Living and Bed Rooms. The range includes beautiful tables, sideboard, Kitchen, bar & garden furniture that includes chairs, coffee tables, hotel sofa, sideboards, kitchen rack, cabinets, book shelves, Almirah, Boxes & various types of utility furniture.

If a person plans to stay in a hotel during a trip, then a good image creates in his mind about that hotel. A good businessman always takes this image as a liability in the minds of customers and tries to facilitate it by moving beyond that image. Our modern designed furniture will helpful to sustain your effort. We are committed to provide you.